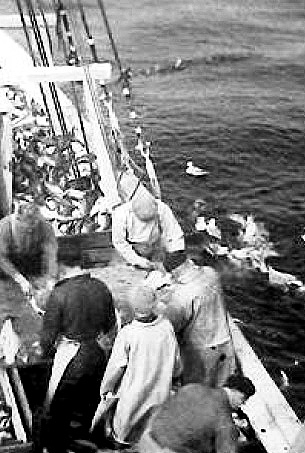 History
The Faroelandia brand is the result of hundreds of years of hard work at sea. This experience acquired over generations enables us to bring the world's best seafood to discerning customers around the world.
Already in the 19th century our great-grandfathers started supplying the Mediterranean countries with bacalao. Cod was dried and salted on the rocks to produce this specialty that is in demand in the countries of southern Europe.
Through experience and innovation we have developed a wide range of seafood products, ranging from live langoustines delivered to the world's most famous restaurants to fresh, frozen, dried, salted or smoked seafood products delivered to gourmet dining establishments, the catering industry and selected supermarkets around the world.
To satisfy the demand from our quality-conscious customers, we will continue developing products from the crystal clear water of the world´s cleanest ocean, the water surrounding the Faroe Islands.